unique projects • timber frames • tiny homes • green building • renovations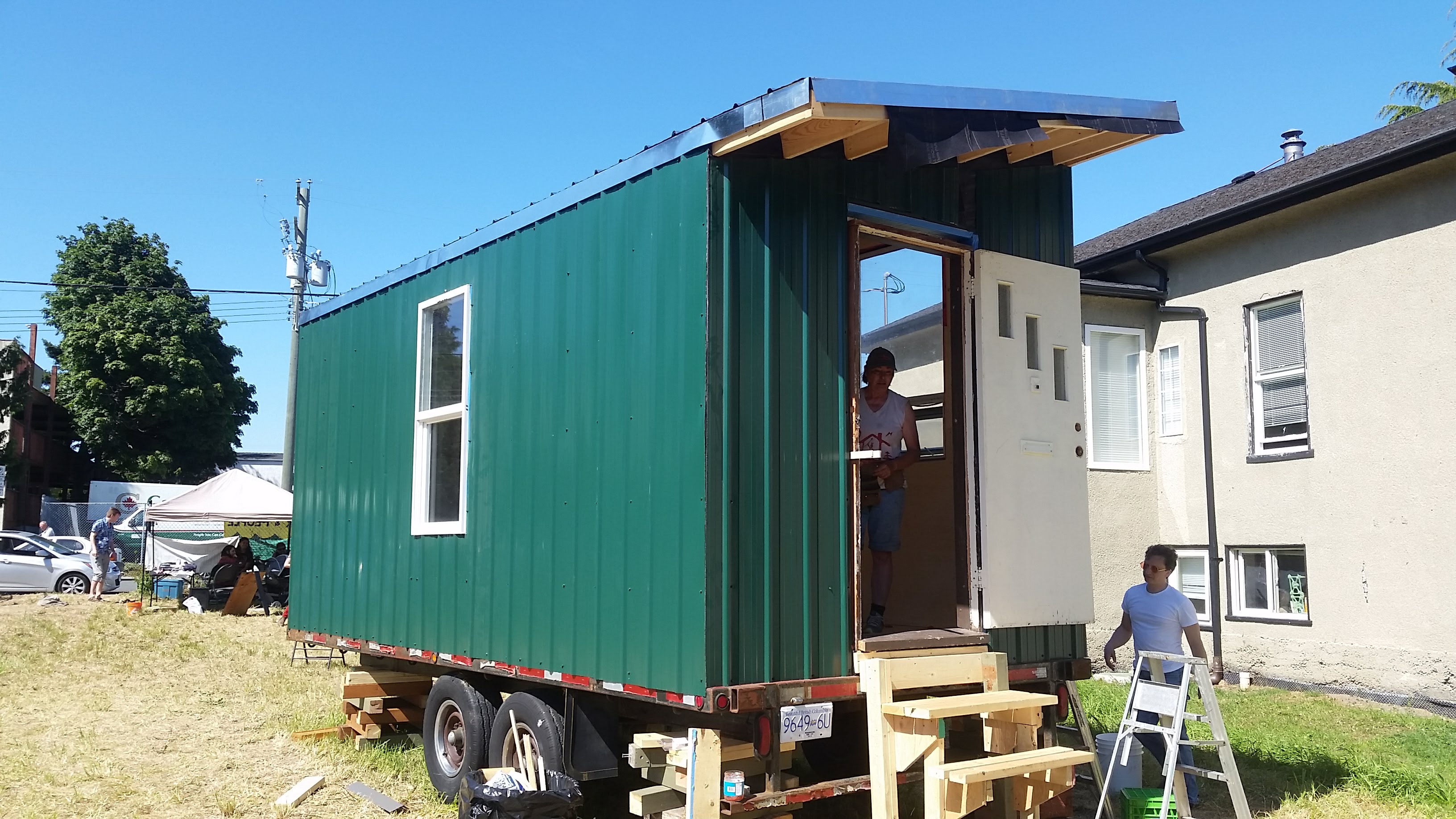 For my first tiny house projects, I was lucky to get to lead a team of volunteers in building one for the
Tiny House Warriors
. It was built over the course of 10 non-stop days on an overgrown downtown lot on Balmoral street. Over the course of the build I worked with countless community members who generously volunteered both their time and money.
The entire project was grassroots crowdfunded, the result of countless volunteer hours, and built on top of a rusted old trailer found on UsedVic.
The Tiny House Warriors is a project of
Kanahus
and the Manuel family, who have built seven tiny houses to date. They are re-occupying Secwepemcul'ecw (unceded Secwepemc territory), raising awareness about the connection between man camps and sexualized violence, and resisting the expansion of the Trans Mountain Pipeline.