unique projects • timber frames • tiny homes • green building • renovations


Turney Carpentry is a small team of skilled builders operating in qathet (Powell River). From foundation to finish, we build attractive, durable structures. We practice clear, organized communication and provide complete transparency in our billing practice.



Craig Turney - owner-operator
Craig is a Red Seal carpenter, timber framer, and general contractor (
certificate #K03121178
).
After graduating from the University of British Columbia with a BA in anthropology, Craig spent some time working odd-jobs and travelling abroad before deciding to follow the
family tradition
and become a builder.
After years of working for construction companies that prioritize profit and growth over craftsmanship and environmental responsibility, Craig decided to start his own business. Offering personable management and high quality work on residential projects, Turney Carpentry operated sucessfully in Victoria from 2019-2022.
In 2022 he decided to leave the bustle of the city and now calls Cranberry home. Along with his partner Kelly and dog Sony, he enjoys exploring the beautiful forests, mountains, ocean, and lakes of qathet.
Craig is a member of the
Timber Framers Guild
, and currently working toward obtaining his BC residential builder licence.
abridged CV:
University of British Columbia - Bachelor of Arts, Anthropology (2013)
Camosun College - Red Seal Endorsement, Carpentry (2021)
Island School of Building Arts - Timber Frame Post and Beam (2022)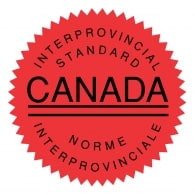 Jean-Phillipe (JP) Doucet - lead carpenter

JP has been working with wood for 10 years, starting as a furniture maker and becoming a full-time carpenter in qathet in 2017. He's worked as a sawyer, timber framer, cabinet maker and boatbuilder.

In his free time he loves to wander the mountains of the coast range and spend time with his family outside as much as possible. JP hopes to continue learning and build his own home in the next 5-10 years.


Outdoor Structures
tiny homes
garages
decks
sheds
Renovations
additions
character homes
complete bathroom and kitchen upgrades
finishing (trim, flooring, siding, etc.)
cabinetry
Green Building
timber framing
material selection for occupant and environmental health
passive solar design
natural techniques (light clay straw, cob, cellulose insulation, etc.)
General Contracting
project management
access to network of skilled and trusted sub-trades (plumbing, electrical, cabinetry, drywall, etc.)
Pre-Construction
consultation

estimates and budgeting
permit applications
Looking for something you don't see listed here? This list isn't exhaustive, so please enquire and we may be able to help!
We operate under a time and material (T&M) contract, which we believe is the best arrangement for both the client and contractor. Put simply, it means that the amount charged is for the hours worked, plus the cost of material needed to complete your project. If you want to get into the nitty gritty,
you can review the details of our standard terms here.


We have an open book policy, and believe in complete transparency. Reciepts for all expenses incurred are included as PDF attachements to your invoice. If you're curious to know how our rates are calculated, please
check out our operating budget here.

Our standard rates are:

$75/hr (+GST) for a general contractor
$65/hr (+GST) for a lead carpenter

$40-55/hr (+GST) for an apprentice carpenter (depending on experience)
15% markup on material and subcontracted labour. Copies of receipts are included with weekly invoices.
Additionally, please inquire, as we offer a discounted rate for non-profits and projects that benefit the community.
Social

As an employer, we strive to create an inclusive environment that is safe and welcoming for everyone, clients and workers alike. We're a living wage employer and have a zero tolerance policy for any form of hate or discrimination.
We love to work on projects that benefit the community - and are pleased to offer discounted rates for grassroots projects, non-profits, and First Nation clients.
Environmental


The construction industry is one of the largest contributors to municipal solid waste -
Statistics Canada estimates
that the construction industry generates about 4 million tonnes of waste annually. Of that waste only 16% was reused or recycled, while the remaining 84% (3.4 million tonnes)was disposed of in landfills.
As builders, we have an outsized impact and a responsibility to minimize the waste we generate. Whenever possible we divert waste by recycling and donating reusable items. Our in-depth knowledge on the environmental impacts of material selection and design can help further reduce the footprint of your project.
Fully Licenced and Insured
Registered and in good standing with WorkSafe BC (you can request a clearance letter
here
- account #200399786). Covered for $5 million in commercial general liability through Western Coast Insurance. Hold a
current Business Licence
to operate in Powell River.