I appreciate your feedback! If you'd like to leave me a review, please click here.

" Turney Carpentry is a top notch carpentry business. I've worked with Craig and his team through multiple projects at multiple locations. He's fixed many things at my home, lead the build of my mobile studio and conducted renovations at office of the organization I lead.
Craig is timely, an excellent communicator, unendingly fair and modest and consistently fastidious in his work. He's essentially ruined any chances of me working with other carpenters because I won't dare to deviate from the caliber of excellence his team brings to every project."
-
Alexis Hogan


"Was really great working with Craig and his team. They did a great job and got it done within the timeframe we had agreed on. Very communicative and clear about tasks - really happy with the outcome. Thanks again!"

-
Mark Wilson,
director of programming at SOLID Outreach

"Craig lifted an exterior sliding glass door, removed some stairs, repaired and leveled the floor, and also weather proofed the exterior. I appreciated that he took time to explain to me the steps he was taking, and asking my opinion before proceeding in some cases. Craig communicated well, left the work site clean at the end of every day, and was honest. He left me impressed."

- Kevin Smith


"Craig Turney has just completed the installation of hardwood flooring in our house. This work included all of the finishing of skirting boards, underlay, and the completion of the stairs in hardwood. Craig, and the apprentices working with him, were efficient, incredibly tidy leaving no mess whatsoever, punctual, and hardworking. In the past we have always had family members capable of doing such work in our home however we needed to have someone come in to work for us and the trust we placed in Craig was not misplaced. Craig's work is excellent. His communication skills are clear and his quote and billing process was all straightforward and as expected. We will not hesitate to ask him to return to do other work for us. I unreservedly recommend Craig as a reliable, honest, skilled, efficient carpenter for anyone in need of quality work."

-
Cathleen Anthony


"Craig built a carport and shed for our house. His work was outstanding, he's intelligent, punctual, respectful, responsible, and a pleasure to work with. We highly recommend him!"

- Dr.
Jorge Bonet
"Craig and his crew are excellent at what they do. They are fast and have a keen eye for detail. We also appreciate their organization and respectful communication! we will most likely hire them again for continued remodelling work. I highly recommend Turney Carpentry for renos."
-
Dr. Mandeep Kaur Mucina
"Turney Carpentry is a great company to work with. I was extremely impressed with their organization, planning and communication. From the first appointment to the final invoice, I knew where the project was at, the challenges we were facing, and progress to budget. The team was respectful of us as home owners and the neighbours. The sub-trades used were on schedule and on budget. I would highly recommend Turney Carpentry."
-
Jody Epp
"Craig is a conscientious, thoughtful builder. He demo'd an old fence and installed a new fence for 4 neighbours - each of us were happy with the quality of work, the clean worksite, and kind demeanour of Craig and all of his crew. Would readily hire them again!"
- Farheen Haq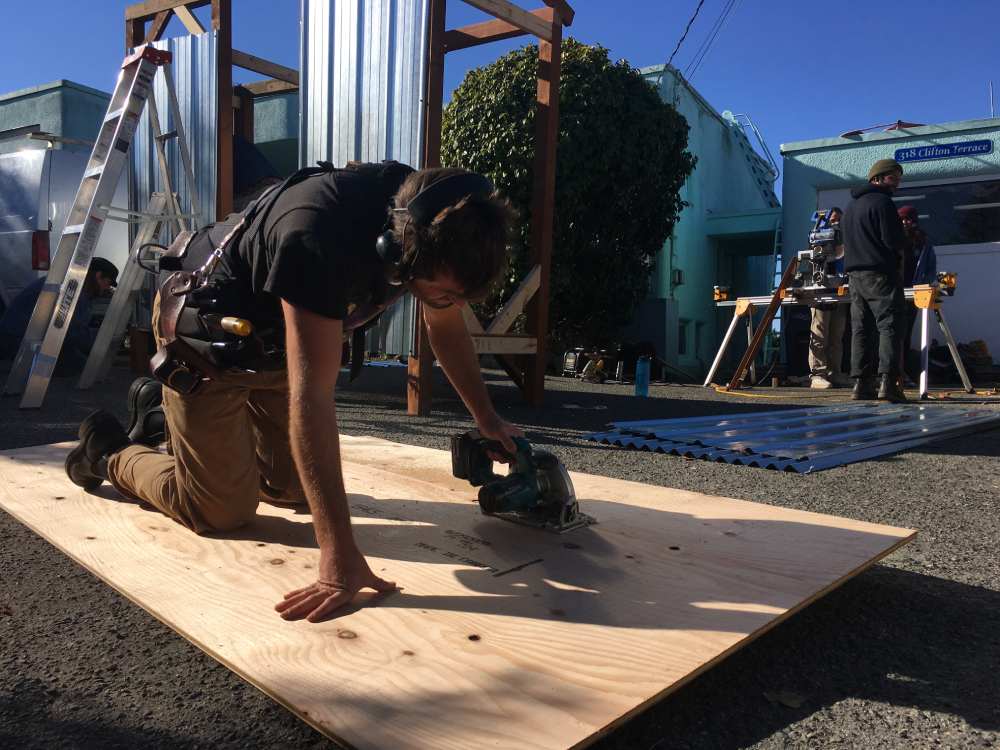 "It is our pleasure to recommend Craig Turney of Turney Carpentry.
For us, Craig built a new privacy fence, replaced our old deck, mended our foundation, and re‐worked and repaired our paver walkway. We have had issues with varmints in our crawl space for years; Craig found the entry points while rebuilding the deck. He researched the fix needed, and repaired the foundation and replaced efficiently our deck in a most cost effective method. This was a huge bonus to the job of deck replacement.
His future projects for us include upgrading the street appearance of our home. With his creative ideas, we are very excited about changing the exterior look. As seniors, we know how important it is to have trust in your contractor. Craig is trustworthy and capable. He is a very pleasant and kind young man with considerable skill and talent. We heartily recommend Craig for any carpentry projects."
-
Ken and Lal O'Connor
"Craig is awesome! He and his employees are attentive, calm, and are great communicators about the work that they do. We will definitely be hiring Turney Carpentry again, at my place of work, for more jobs."

- Kayla Siefried, Site Manager at Compost Education Center
" Craig recently completed two custom projects for us and we couldn't be happier with the results. He was super flexible with our changing plans and requests and delivered in a timely manner. We look forward to future projects with Turney Carpentry."
-
Lindsay Rhener
"
Thank you, Craig, Sean and Brendan!

Our staff are pumped about the added capacity for organizing our little space. We have over 45 people coming in daily/weekly and it's hopping in there! Our staff always comment about what good vibes you bring in and how easy you are to have around.
Thanks again - we appreciate your support and your good work so much."

- Heather Hobbs,
AVI
"Craig and his team built us an exterior studio, renovated our bathroom and and added second bathroom to our house. He and his team consistently deliver quality work, on time and on budget. We're very happy with his work and recommend him wholeheartedly. "
- Robert Mangelsdorf
"Working with Craig has been an amazing experience. He has a terrific knowledge of building and great communication through our design process."
- Mitchell Dillon, Minna Creative