Red Maple Staircase
Esquimalt, 2021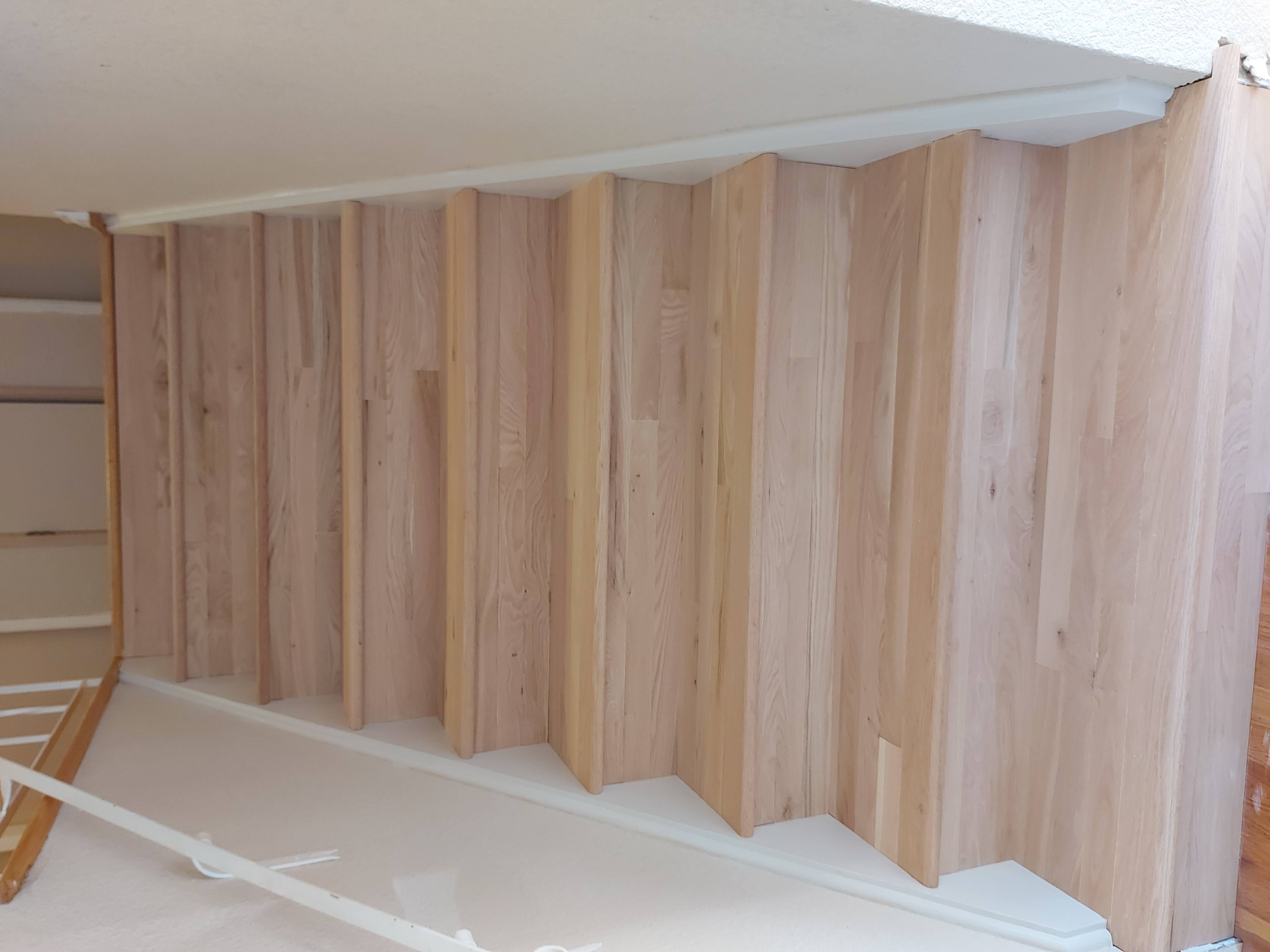 I didn't take a lot of photos on this renovation project - we ripped out some old carpet and laid over 1000sqft of new hardwood on a ground floor. We also completely re-did the trim, and replaced some dated panel boarding with drywall.
We're Particularly proud of how this red maple staircase turned out. We carefully sourced the floor to match the existing original hardwood floor of the 1960 home, and colour matched with "colonial maple" stain and a semi-gloss varathane finish.
"Craig and his crew are excellent at what they do. They are fast and have a keen eye for detail. We also appreciate their organization and respectful communication! we will most likely hire them again for continued remodelling work. I highly recommend Turney Carpentry for renos."
Dr.
Mandeep Kaur Mucina